How a long-term partnership with Bonamy Finch sharpened Burger King's strategic edge
BURGER KING® is the second largest fast food hamburger chain in the world, serving over 11 million customers in 100 countries and U.S territories. With a commitment to high quality, sustainable food, signature recipes, and family-friendly dining experiences, enhancing customer perceptions has always been near the top of the agenda for the chain.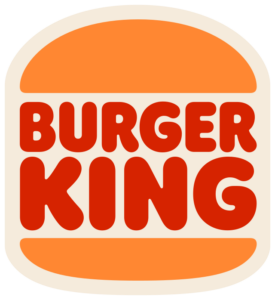 Finding opportunity from change
With the ability to collect and interrogate rich insights about its customers and the quick-service restaurant (QSR) market, Burger King has the upper hand. It can leverage new opportunities, respond well to shifts in consumer sentiment, personalise its offers and drive customer loyalty. Discover the many ways a long-term partnership with Bonamy Finch has made these impactful outcomes possible.

A need to be more competitive and responsive to change
Burger King wanted to be more targeted in the UK to grow its share in the crowded QSR market. It also recognised the need to understand and respond to changes in consumer behaviour after the COVID-19 pandemic to stay relevant and drive loyalty.
To achieve its goals, Burger King needed to get the most value out of its customer data. But it required support to become a more insights-driven, customer-centric business — the key to capitalising on new opportunities and boosting the brand's competitive advantage.

I was impressed with the team's enthusiasm, sector expertise and level of engagement with the senior leadership team. Their insight and advice has been invaluable in shaping our plans and strategy around our target customer.
Staying ahead of the game with strategic direction
We initially helped Burger King more effectively serve its target customers through customer segmentation and competitor analysis. Knowing which occasion segments to prioritise and how its competitors were serving these segments highlighted opportunities to grow its relevance and consideration.

Burger King were the first QSR to remove plastic toys from children meals, boosting brand perceptions.
Ongoing, advisor-led support also helped Burger King boost its brand perception. For example, our work fed into the decision to take plastic out of children's meals as part of the client's wider strategy to reduce packaging. The first QSR to do this, Burger King strengthened its perception as a 'challenger brand' among consumers.

Leveraging insight to make change an opportunity
Post-lockdown, Burger King had significant business questions around changing consumer behaviour. We discovered that many of these questions could be answered by data the business already held. Informing how to harness customer insight and effectively respond to change. We also highlighted the right KPIs to measure progress against their strategic initiatives, driving confidence in future decision making. 
Our work highlighted a need for a market re-segmentation. Burger King required an approach to segmenting the market that responded to the needs of the UK business and was actionable. As a trusted strategic advisor, we supported the UK team's case to commission a dedicated segmentation for this market.

Filling data needs for strategic prioritisation
Most recently, Bonamy Finch's commercial and research experts have been working together to create an occasion-based segmentation. It's filling the knowledge gaps we previously uncovered, answering questions about recent changes in customer behaviour and creating opportunities to enhance the customer journey.
This tailored solution — a segmentation that's commercially relevant but practical from a business perspective — is the result of strong collaboration between our commercial strategists and research practitioners. The tailored segmentation is more functional than hybrid segmentation in this instance but delivers similar, powerful benefits.
A long-term relationship for long-lasting success
Through its strategic, long-term partnership with Bonamy Finch, Burger King is becoming more customer-centric. The role of insights in its business have been elevated, with a fundamental understanding of its core customers shared across functions.
We've acted as a commercial strategist, trusted advisor and research partner. Helping Burger King stay relevant and competitive in a crowded market as it navigates significant changes in consumer behaviour
We can help you become an insights-driven organisation, embedding customer understanding into all aspects of decision-making to drive growth and stay ahead of the competition. Get in touch.